Kids hairstyles – well, they look cute like their names since they are for the cutest human beings called kids. Among many of the parents, most do not show any interest in waking up quite early in the morning to go for longer sessions of making hairdos for the children. Besides, the kids also do not have patience to sit and have their hairstyles done in long sessions. Thus, the quickest and easiest hairdos play safe and fine in this manner. These hairstyles' characteristic is that the kids also can perform them in the morning and your time can be saved.
Looped Ponytail Hairdo
Among the best kids hairstyles, Looped Ponytail appears to be the fun and easy one for you and your kid. You and your child can do it with their own … wow! You just need to brush all of your kids' tresses down to a lower ponytail towards the neck. Take a ponytail holder and hold the ponytail in place loosely. Then you need to separate the tresses above the ponytail holder with the support of your hands by making a hole. The push the hands through the hole followed by grabbing the remaining ponytail and pulling it all through the hole you just created. This will make two twists on ponytail's side.
Brush It Forward Hairstyle
Well, this is absolutely easy and simple to do it even by your kid. This is for boys, who just need to shampoo their hair first a bit time earlier to make this style. In order to style the hair, your kid needs brushing the tangles of the tresses. After that, he has to brush the front and sides forward. It is the perfect choice for the kids with long and short hair.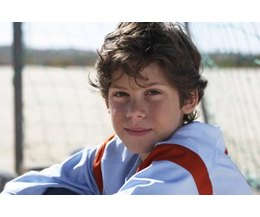 Pigtails Hairstyle
This hairdo can be done by your cute girls too and you can also perform it with a little bit of practice. It can be sported with wet or dry hair. To make this hairstyle, you need to begin at the front of the hairline by parting the tresses straight down towards the middle so as to generate the equal parts. By using an elastic ponytail holder, you can secure each side. The young girls can go for high pigtails. Alternates are also available such as you may go for the pigtails placed at the back center of your kids' head. The older girls may sport the low pigtails, which aptly look fine and classy on them.
Simple Side-Parts Hairdo
This one can be called the simplest and perfect one for your kids hairstyles. With an easy way, you or your kid can make it. It gives your girl an altogether newer and fresher look. If you want more style to this look, you may go for layered cut to make this hairdo stylish. Layered cut will settle your hair around the face without any day-to-day effort. Your girl will look stunning and appealing this this brilliant look. Go for it and make your girl perfect in performing this simple and easy hairstyle.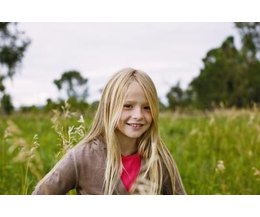 Kids HairStyles Books