Blonde has always been a top notch and attention-grabbing hairstyle since the outset. Not only do the celebrities sport it but also common females too would love to do the same. It never gets outdate and this is called the brilliance and perfection of this hairdo. From dark tresses to turning blonde is obviously a bolder step. If you have planned to turn your tresses blonde, there are plenty of hairstyles available for you to choose among them. Picking up the right one according to your hair length and facial structure is ofcourse your best decision to make. Here, best blonde hairstyles are presented below for you to zero in the best for your face.
Bobs and Pixies
Well, for all females who love to sport blonde hair can go for bobs and pixies since they work big time on your face to look stunning and catchy. Understand, a layered pixie o bob would remove some of the extra blonde coloring naturally and this way, the brown you have will start looking extra intentional. Now you need to treat the remaining blonde tips, which you like showing off. If you lift your tresses, the brown roots will turn out to be more visible and simultaneously will make the blonde tips prominent. With the people with blonde tips, this hairdo works much better and classy.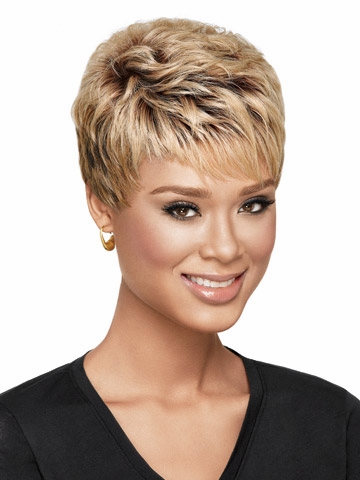 Simple Way to Get Blonde
There is a simple way to get blonde. Just highlight your tresses with blonde streaks to update your style statement and look. In order to add blonde highlights even without altering your basic hair color is to keep your tresses' natural color as a base color and then add blonde to your hair. There is another simple way as well – you just need to streak all of your tresses blonde. You may even also go for dying part of your tresses with one color followed by adding blonde streaks.
Medium Brown
Among other best blonde hairstyles is going for medium brown. To stylize your blonde-streaked tresses, you may highlight the striped into medium to dark brown. With this, you get a little bit of zebra effect, which plays superb in making your style statement catchy. Mind you, the blonde highlights have to be thinner and intertwined into brown tresses. Besides, the streaks may not go through all of your tresses and they have to be in front and at the top.
Brownish Blonde
If you want to get a subtle look, then add soft and thin blonde highlights in lighter brown to medium brown tresses. If you possess a medium brown color of your hair, then you need to get your blonde streaks dark and warm or caramel blonde. Additionally, if you carry light brown tresses, then go for lighter blonde streaks to make a catchy statement.
Strawberry Blonde
Well, undoubtedly strawberry blonde hairdo looks stunning, catchier and stylish and above all turns out to be central wherever you go. Strawberry blonde appears to be stylish with blonde streaks. If you are the one with non-natural strawberry blonde hair, then you first need to color all of your tresses with the same color. By the time, you are done with the procedure, you then need to add blonde streaks all over your hair especially in front and top of your hair.
Hope this post on best blonde hairstyles will work big time with you to make good fashion statement.
Bonde Hair Styles Weave